Ineltro is the latest member of the Austrian business network Leitbetriebe Austria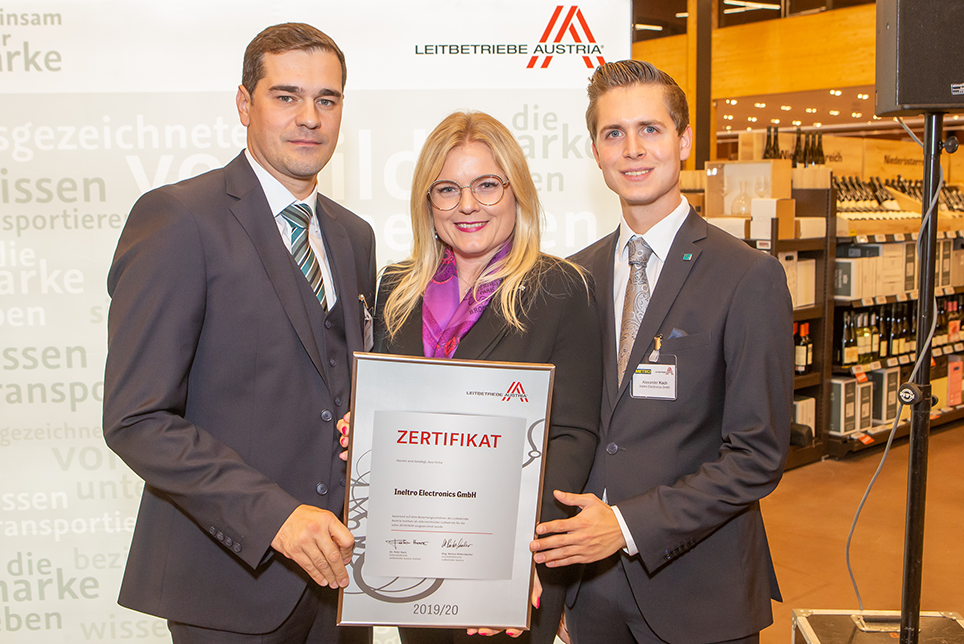 As part of a Leitbetriebe Austria event on sustainability, Mihael Georgijev, procurator and head of our product management, and Alexander Koch, responsible for market communications and press relations, received the award from Leitbetriebe Austria's managing director, Monica Rintersbacher.
Leading companies in Austria, which are committed to sustainable corporate success, innovation and social responsibility, are admitted into the business network "Leitbetriebe Austria" – following a comprehensive qualification process.
"'Leitbetriebe' are the role models of the Austrian economy. They face the urgent challenges of economic life, such as digitization or the shortage of skilled workers. With their orientation towards social responsibility, sustainability and deferential interaction with all of their stakeholders, they are the drivers of the domestic economy.", says Rintersbacher.
Leitbetriebe Austria
Leitbetriebe Austria is the platform for leading companies of the Austrian economy. Leitbetriebe Austria offers a platform for exchange of know-how across all branches and industries. The focus lies on exchange at "eye level" between decision-makers.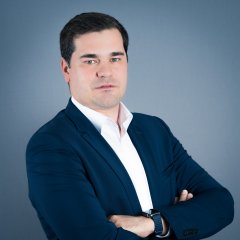 Mihael Georgijev
Authorized Officer, Head of Product Management, Managing Director Ineltro Germany