Kyoto Ceramic Co., Ltd. (now Kyocera Corporation) was founded by Kazuo Inamori in Kyoto 1959 and become one of the world's leading suppliers for technical fine ceramics. Kyocera's original technologies are a strong contributor to the rapid advancement of electronics and digital imaging. Taking advantage of its cutting-edge technologies, the product range of the business unit Electronic Components & Devices includes compact yet sophisticated timing devices, crystal oscillators, SAW devices and resonators that generate audio signals in many types of electronic products.
Kyocera´s products are being used in various markets. Automotive, renewable energy, digital appliances. It focuses in industrial and automotive markets, with advanced packaging technology.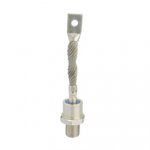 Kyocera supplies various types of surface mount SAW (Surface Acoustic Wave) devices based on unique simulation and fine processing technologies. Our wide range of products includes RF SAW devices for various mobile phone systems.
Features
Small size.
Excellent electrical characteristics such as low loss and high isolation.
Compatible with various communication systems.
Crystal devices are a crucial product that contribute to enhancing the performance of smartphone and automotive electronics. Kyocera is a leading manufacturer in developing cutting edge crystal products such as crystal units, crystal oscillators, and optical devices by utilizing the full capability of quartz crystals.


Voltage Controlled Crsytal Oscillators (VCXO)
Temperature Compensated Crytal Oscillators (TCXO)

kHz Range Crystal Devices

We supply small and high capacitance, high performance multilayer ceramic capacitors by utilizing superior dielectric ceramic technology and advanced manufacturing technology. Also, we offer tantalum and niobium oxide electrolytic capacitors, solid state double layer capacitors by world leading capacitor manufacturer AVX Corporation. We provide the best solution for various applications including wireless handsets such as smartphones and tablets, digital electronics, industrial machines and automotive devices.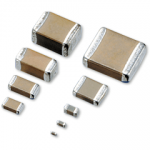 Conductive Polymer Capacitors
Solid Double Layer Capacitors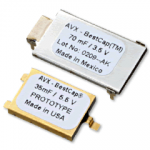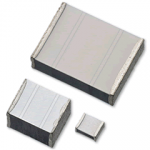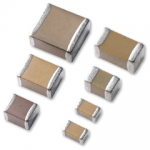 Kyocera's connectors are meeting a wide variety of requests from customers such as light, thin and short in size, high performance, multifunction, high-speed, high heat resistance, and high electrical current. They are highly reliable and utilized in a wide range of fields of communications equipment, automobiles, medical devices, industrial equipment, OA and AV equipment and so on. Kyocera's connectors contribute to the evolution of the electronics industry by a state-of-the-art technologies that meet the needs of ever-evolving electronic equipment.
Board to Board Connectors
Wire to Wire / Board Connectors