We work closely with high quality cable assembly suppliers to offer a large variety of state of the art cable ­assemblies. Paired with our long-standing expertise in the cable assemblies sector, we provide tailor-made ­solutions for all kinds of businesses. Our ­professional focus lies mainly on the following applications:
• industrial control, automotive, consumer, medical
Basically any idea customers have in mind can be ­developed into the perfect cable assemblies solution. We currently supply our customers, amongst others, with:
• internal and external harness
• wire harness
• shielded data lines
• flat strip cables
Thanks to the variety of our business partners, we can proudly offer you each and every existing cable and connector on the market.
We also provide individual solutions for your ­applications in areas such as overmoulding, design, shaping, length, labelling, etc.
Due to our profound knowledge of cable assemblies we can offer you customized sensing solutions. Any idea you have in mind for your ­applications can be fulfilled. Our state of the art technology can be used to detect objects, distance, presence, orientation, temperature, levels, speed, rotation, amongst many others.
We look forward to hearing your ideas and requests!
As soon as you tell us what application you have in mind, we get down to work. Our in-house development department conducts a feasibility study for your application, where the desired product features are defined. Then our product managers will develop a functional prototype (if necessary, several). Depending on the complexity of the project, we will offer you the prototype free of charge, so you can convince yourself of its quality.
This service is particularly appreciated by our customers and leads to a highly efficient process.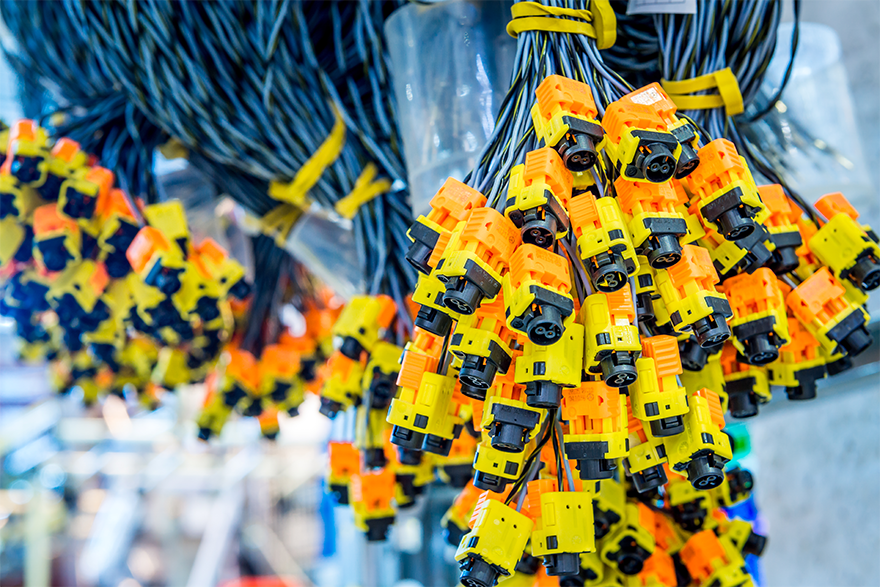 The mass production of your product will be conducted by one of our premium partners. When you are satisfied with our concept, we will find you the best product and price performance for your application. Finally, we will make sure that the production process runs smoothly.
We are always keen to find you the best offer and we will not rest until all your requirements are met.
We encourage you to set your goals high. You can be assured, that we support your ideas all the way. From the development of your idea to the creation of the perfect design and finally the production of your product – we will not rest until all your needs are completely satisfied!

Get in touch with our experts and benefit from our ­profound knowledge and long-standing experience