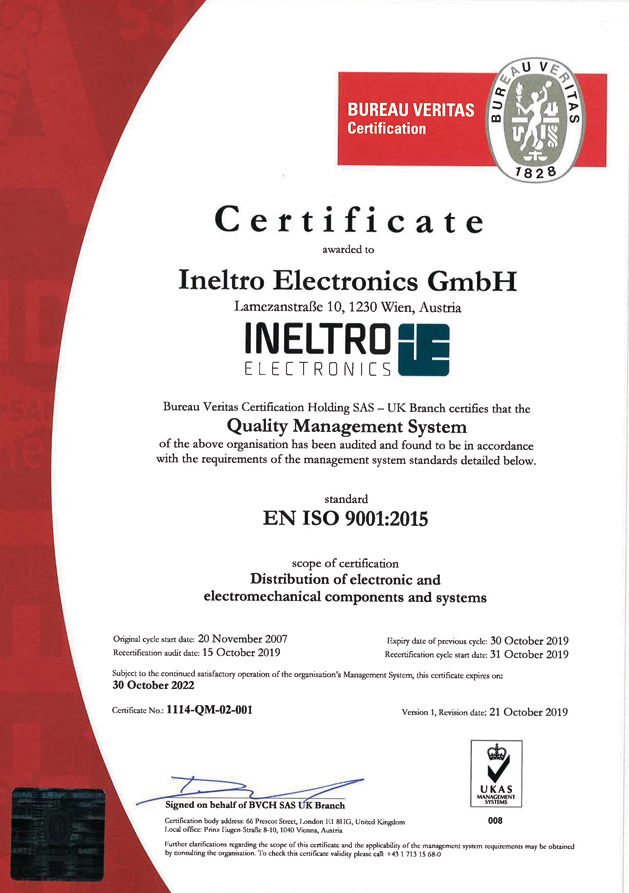 Markus Nenadic
CFO
Our CFO is in charge of all the numbers in the company. He also is the head of Quality Management, as well as the HR Department.
He makes sure, that Ineltro only acts with goods, that are of high quality. Thanks to that, Ineltro has its great reputation in the industry.
+43 (1) 610 62 - 0
QUALITY MANAGEMENT
Our ISO9001:2015 certified Quality Management System guarantees companywide comprehensible operations and ensures a constant quality level of our products and provisions of service.
The Quality Management System covers:
Order Processing
Customer Returns
Product Handling
Warehousing