Belden is synonymous with high quality, high performance and reliability, all the time and in any market – broadcast, commercial networking, security, industrial, residential and many other applications.
Belden has earned their worldwide reputation as an expert solutions provider. The company makes it their job to supply high performance, quality products and an innovative approach. Belden offers the very widest range of signal transmission products. They provide all the data and backup support necessary to help you to meet your requirements. Belden brings to market the very best in signal transmission technology – copper, optical fiber, and wireless. And where needed, they offer complete systems.
The global product brands include GarretCom™, Hirschmann™ and Lumberg Automation™. They enable Belden to provide complete network solutions from a single source, with worldwide market access and delivery.
Mobile Machine Control Solutions & FiberINTERFACES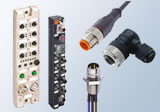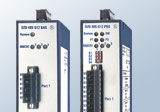 FiberINTERFACES (Medienkonverter)
Industrial Connecting Solutions