KERAFOL – Keramische Folien GmbH was founded in 1985 and has over
200 employees at the moment. Kerafol develope and manufacture ceramic tapes for versatile applications with a special manufacturing process. These tapes may then be used unsintered as a final product or sintered being used as a planar ceramic component.
Kerafol has developed a wide product range, used in many different areas of application. (Microelectronics / Thermal Management, Filtration, Sensor technology, SOFC fuel cells, LTCC technology to name a few….).
KERATHERM® – Standard Films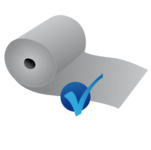 KERATHERM® – Standard Films silicon free
KERATHERM® – Thermal Grease
KERATHERM® – Phase-Change-Material
KERATHERM®  – Softtherm films silicon-free
KERATHERM® – Thermal Compounds
KERATHERM® – Graphite films
KERATHERM® – Adhesive films
KERATHERM® – Adhesive coating
KERATHERM® – Special products
Thin and thick film substrates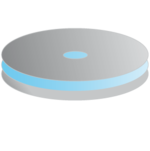 Electrolyte supported cells (ESC)