Ineltro exhibits at the evertiq expo on 17 October 2019 in Kraków together with Congatec and Kingston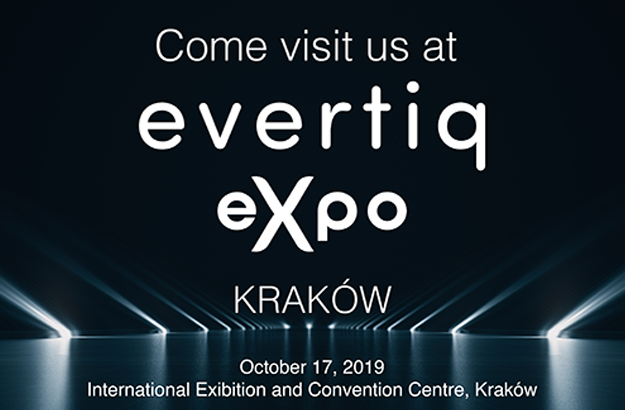 "Kraków is home to highly innovative companies, for example from the mobile robotics, automotive, telecom, digitization, smart lighting and life science sectors. Our local presence is making congatec solutions much more attractive for them," explains Łukasz Mazur, Business Development Manager Poland at Ineltro.
Poland is a growth engine for Europe with a healthy annual growth rate averaging an impressive 4.2 percent from 1995 until 2019. The technology-intensive sector, which is one of our main sales markets, contributes not insignificantly to this. With native support from our local sales partner, we can now serve the OEMs in this regional growth market much better," explains Diethard Fent, Manager Sales Partner EMEA at congatec.
Highlights of the congatec showcase at Evertiq Expo in Krakow
One of the highlights to be showcased at Evertiq Expo is the demo of a vision platform based on sparse modeling technology that can run both deep learning and inference systems. This is remarkable because the deep learning process generally requires immense energy resources, which are usually only available in data centers. The new technology, however, can be operated entirely on congatec's embedded system. What is more, a new algorithm can be developed on the basis of just a few images. This enables inspection systems to be adapted to new conditions and tasks much more quickly.
Congatec with Ineltro interview:
Question:
What are the key trends in industrial computer's market?
Answer:
Computer-based vision is a rapidly growing trend and market with the potential to revolutionize applications as diverse as advanced driver assistance systems, medical imaging, precision farming, retail, advertising, media, security and surveillance, unmanned aerial vehicles (UAVs), and robotics. The rising demand for computer vision systems in new AI-based applications is one of the main driving factors. AI is currently expected to achieve a staggering CAGR of +47% in the computer vision market, whereas the overall machine vision market is forecast to grow 'only' around 8.5%. According to Researchstore.biz, the biggest drivers behind this growth are an increasing demand for quality control and automation, the evolution of vision-controlled robot systems, the growing adoption of 3D systems for machine vision, as well as the rising demand for application-specific image processing systems that are required to offer specific analysis and processing functions in addition to automatic image acquisition.
Question:
What kind of industrial computers would fit the best for the tasks mentioned in the topic of your presentation? What, in the first order, should be taken into consideration to choose computers?
Answer:
The conga-B7XD is one of the best COM Express Type 7 modules, based on the Intel® Xeon® D processors (codename Broadwell). It offers two 10 GBit Ethernet ports (10GBaseT-KR) and 32 PCI Express lanes and headless server performance currently with up to 16 server cores and 48 gigabytes of DDR4 ECC RAM.
The new conga-B7E3 Server-on-Module with AMD EPYC™ Embedded 3000 processor is currently the cutting edge of embedded server technologies, offering up to 52% more instructions per clock compared to legacy architectures. As Server-on-Modules form the technology basis for complementary rugged server designs, developers can use the new conga-B7E3 modules as a drop-in replacement to boost performance within their closed loop engineering design cycles in manifold rugged edge applications.
Question:
Who should be interested in this presentation (which market sectors, people working on which positions)?
Answer:
Technical decision makers working in Industry 4.0, or smart robot cells with collaborative robotics, autonomous robotic or logistics vehicles, as well as virtualized on-premise equipment in harsh environments to perform functions such as industrial routing, firewall security, and VPN technologies – optionally in combination with various real-time controls and neural network computing for Artificial Intelligence (AI).