SMD contact pads from MTC as an alternative to SMD contact springs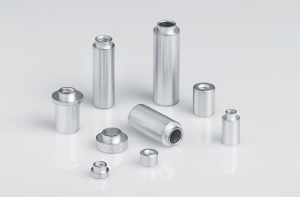 In addition to a very extensive and individual range of SMD contact springs, MTC Micro Tech Components GmbH also offers SMD contact pads as a direct alternative. Thanks to the soft and silicone-like material properties, the pads adapt excellently to the shape of the contact area and thus ensure a pronounced surface contact. Due to their high electrical conductivity, they are also particularly suitable for contacting and grounding printed circuit boards to a housing, for example. Compared to contact springs, SMD contact pads from MTC have a very high temperature resistance of up to +400°C and are therefore mainly used in applications where SMD contact springs can no longer be used. Furthermore, the pads have excellent spring properties, with only a small compression set remaining even under very strong compression.
High quality and automated placement
Thanks to the special conductive coating, contact pads offer above-average abrasion resistance even under strong vibrations. MTC's SMD contact pads are supplied as standard in "tape & reel" packaging, can be assembled automatically and can be processed in the conventional SMT process without any problems.
Very good compressibility
A special feature of SMD contact pads is their unique compressibility. This property offers the advantage that plastic deformation occurs much later than with conventional metal contact springs. Even with strong compression, the contact pads have very good recovery behavior and allow plane-parallel deflection at all heights. Thanks to their high adaptability, the SMD pads conform better to the shape of the contact area, resulting in optimized surface contact.
High temperature resistance especially for automotive applications
In general, the SMD contact pads convince with a working temperature range of -40 to +150°C as well as heat resistance up to +400°C. A moist heat test, which maps several cycles from -10 to +65°C over 240 hours at 93% humidity, demonstrated in the laboratory that MTC's contact pads are also suitable for long-term use under demanding environmental conditions. In addition, extensive tests revealed very low outgassing values of TML<0.05% at +85°C and TML<0.9% at +400°C.
Standard assortment for SMD contact pads in two versions
The SMD contact pads are available in two different variants, type S and type W. The two types have a non-conductive silicone core and differ only in terms of the conductive surface coating. Whereas type S has a silicone layer with silver-coated copper particles to provide conductivity on the surface, type W is coated with a tin-plated or gold-plated foil. Type S also has a tinned copper foil on the bottom, which ensures solderability.
All advantages of the SMD contact pads from MTC at a glance:
Excellent electrical conductivity
Working temperature from -40 to +150°C
High temperature resistance up to +400°C
Very good spring properties
Automatic assembly on the printed circuit board via SMT process
High adhesion after SMT process