New SMD fasteners from MTC: Universal spacer and fastening solutions for fully automated assembly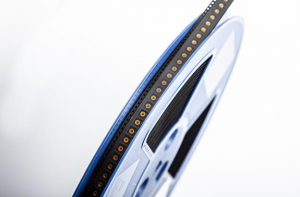 MTC Micro Tech Components GmbH offers with the new SMD fastener series SMF-A, SMF-B and SMF-C electromechanical spacer and fastening solutions for the production of fully automated assembled printed circuit boards. The SMD fasteners are delivered in a blister tape on a roll and are equipped with a Kapton® assembly aid. Thus, the components can be placed on the printed circuit board quickly and precisely using the pick & place method. The Kapton® foil serves as a suction surface for the suction pipette of the placement machine and can be easily removed after assembly. In contrast to manual assembly with conventional spacer and fastening bolts, MTC's SMD fasteners save valuable time in production and enable a particularly reliable and safe assembly workflow. In addition, the tin coating guarantees in the subsequent standard reflow soldering process excellent soldering properties for electrically conductive and mechanically resilient connections with high holding force and torque. The new SMD fasteners are available in a wide range of variants and are ideal for cost-effective mounting of boards and components or as simple spacers for distances between 0.9 and 12 mm. Depending on the design and application, electrical signals can be forwarded, ground connections can be ensured and the thermal connection for thermal management can be realized.
Extensive standard range for SMD fasteners
Various base materials are available for the SMD fasteners from MTC. A brass alloy or copper offer improved electrical conductivity, whereas cheaper free-cutting steel is used for purely mechanical applications. As an alternative to the standard tin coating, which ensures optimal solderability and adhesion, a gold coating can be selected for increased corrosion protection. MTC offers numerous product variants, which are divided into three basic types and are available in various lengths and diameters:
SMD fastener type A: With positioning aid, with thread (SMF-A series)
SMD fastener type B: Without positioning aid, with thread (SMF-B series)
SMD fastener type C: With positioning aid, without thread (SMF-C series)
The threads and drillings are used for the attachment of complete (sandwich) boards as well as for the permanently secure mounting of individual components on the board. The positioning aid in shoulder form facilitates centering and the secure insertion into the board bore hole. In the version with through-hole without thread, the SMD fastener serves, among other things, as guide and stop for the screw connections and for the contact.