KYOCERA AVX Releases New Horizontal Wire-to-Board Connectors for Industrial and Commercial Applications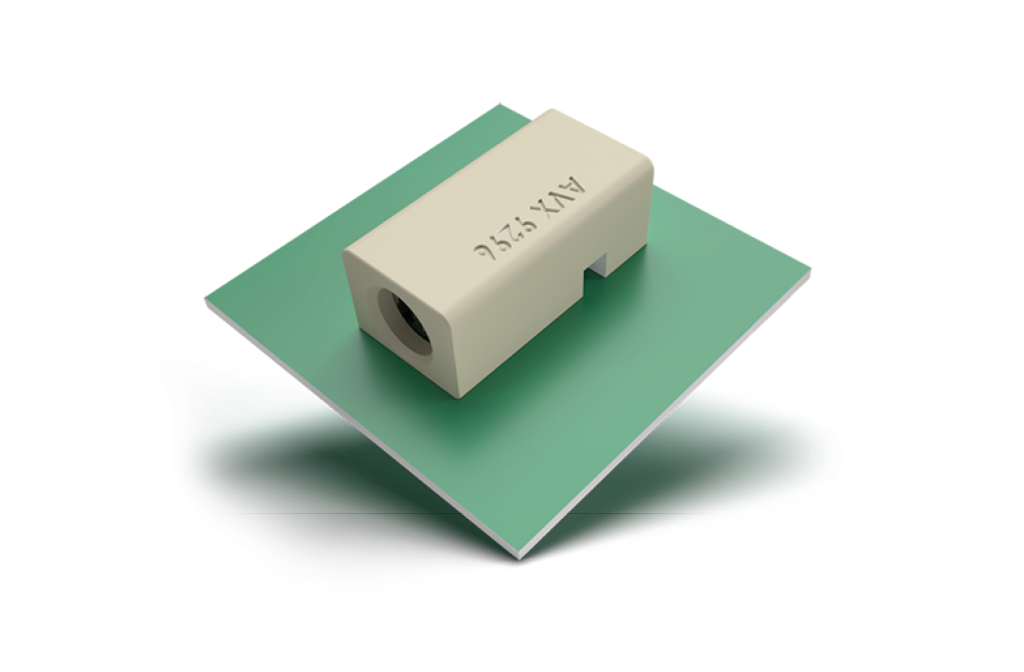 The new 9296-400 Series connectors are designed to enable the quick, easy, cost-effective, and reliable board termination of discrete 18–26AWG solid or stranded wires or 1mm-diameter jumper pins in a broad range of industrial and commercial applications. The series has a compact, high-temperature, and halogen-free SMT package with the industry's lowest height profile for 18–26AWG wire and a UL94 V-0 flammability rating. It is available with up to six proven-robust, 2.5mm, tin-plated, dual-beam phosphor bronze contacts on a 4mm pitch and with UL94 V-0 glass-filled nylon housings in eight different colors. It is also available with an optional visibility window to enable the visual verification of full wire insertion and with optional pass-through holes instead of wire stops to enable mating with KYOCERA AVX's 10-9296 Series 1mm-diameter jumper pins.
The new 9296-400 Series 4mm-pitch horizontal poke-home connectors support simple strip-and-poke-home wire insertion and twist-and-pull wire extraction, enabling easy factory and field termination, and deliver high repeatability, maximum mechanical stability, and superlative wire retention strength in a wide range of industrial and commercial applications including machine controls, motors, drives, solenoids, sensors, fans, and pumps, commercial building controls ranging from sensors to fire and security systems, smart grid meters, breakers, and panels, and LED bulbs, fixtures, signage, and streetlights. They are rated for up to 600VACRMS or VDC, 6–10A UL, 4–8A cUL, operating temperatures extending from -40°C to +130°C, and five mating cycles. Lead-time for the series is currently nine weeks.
Features & Benefits

·     Simple strip and poke-home wire insertion with easy twist and pull wire extraction

·     3mm height achieves the lowest height possible for this AWG range

·     Accepts 18-26 AWG solid and stranded wires

·     Dual spring beam box contact provides maximum mechanical stability and wire retention

Applications

·     Machine Controls: motors, drives, solenoids, sensors, fans and pumps

·     Commercial Buildings: controls, security, fire and sensors

·     Smart Grid: meters, breakers and panels

·     SSL/LED: bulbs, fixtures, signage and streetlights